Fleet-Lift Sandwich Panel Erection Anchor
(With Shear Plate)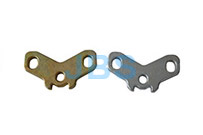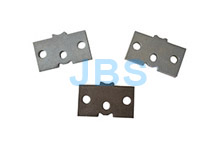 This anchor is designed to erect precast, insulated sandwich panels with a min. loss of insulation.

The Anchor use standard Recess former and Ring Clutch.

Forged Wing Sandwich Panel are available.

The Anchor with Shear Plate has similar function in design, but improves shear capacity.

* Other Length are available by order.

* Safety Factor is 3:1.

* Stainless Steel 304 (A2)/316 (A4) are available according to the request.

* Surface Black /Zinc Plate (Z.P) / Hot Dipping Galvanizing (H.D.G) are available.